Shipping policy
We have locations across the country, including in California, Texas, Pennsylvania, Ohio, and New Jersey, etc. Your order will be fulfilled at the nearest warehouse. Our orders are shipped and delivered on business days (Monday through Friday, excluding major holidays.) Please allow us 2-3 business days to process your order and another 3-5 business days for shipping. Our standard shipping carrier is DHL. Please refer to the map below for the location of our warehouses.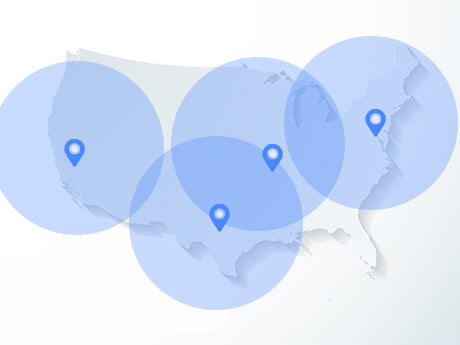 Shipping Confirmation:
Upon checkout, an email will be sent to you with a copy of your order. Once your order has shipped, you will receive an additional email to confirm shipment of your order. The shipping tracking information will be included in that email so that you may check the status of the order at your convenience. Should you have any questions about your order status, please contact us at info@nanilonails.com.
We will always do our best to accommodate your concern as efficiently as possible.