Nanilo™ 5-in-1 Cateye Collection Package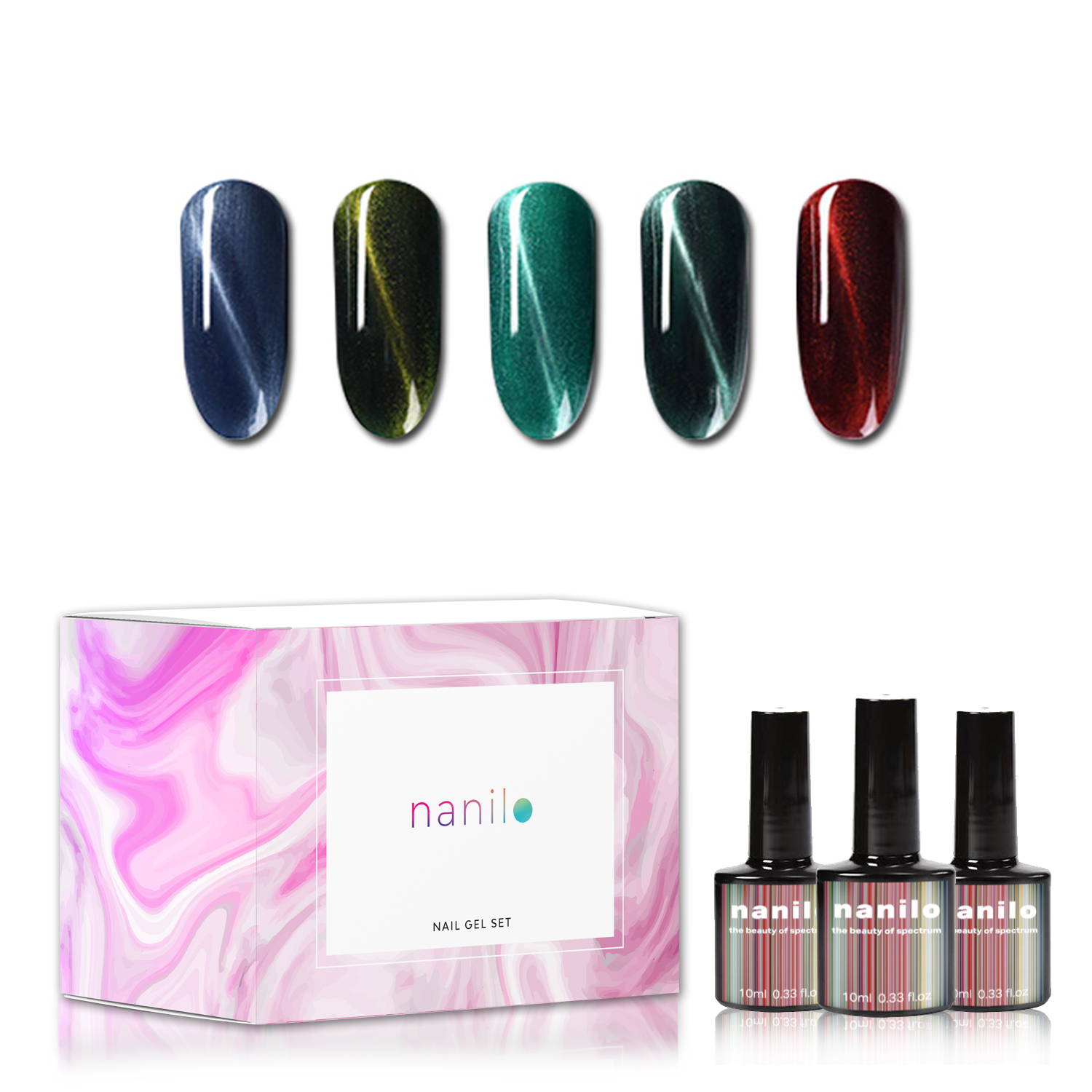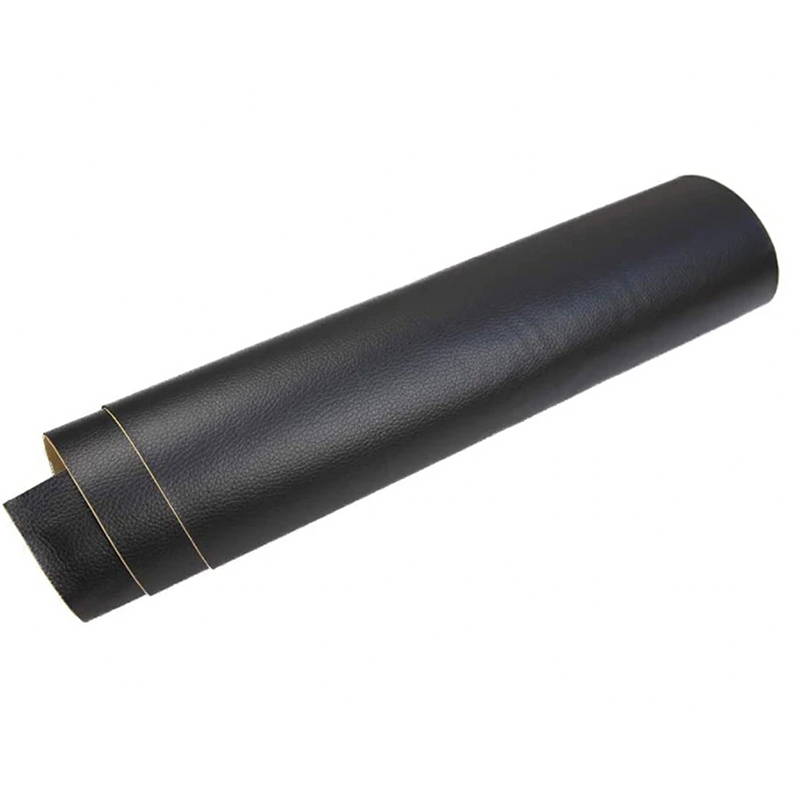 100% vegan & cruelty-free ingredient, non-toxic to nails

Long-lasting pigment, stays for 3-4 weeks

High-gloss and vibrant color

Ships from the US, 2-5 day delivery time
Might be toxic to nails, causing allergic reaction

Pigment lasts for only 5-10 days

Not shiny under sunlight, dull and cheap appearance

Usually ships from third world countries, 2-4 weeks delivery time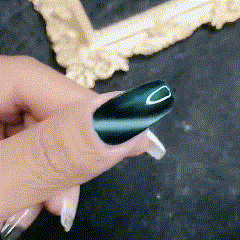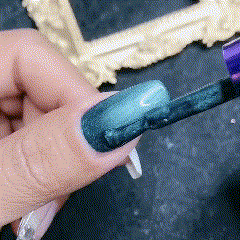 3 Easy Steps to have stunning nails!
Step One: Trim and buff nails
Step Two: Apply Nanilo gel polish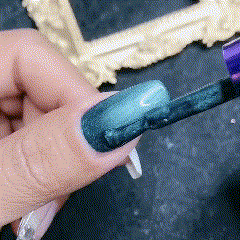 Step Three: Cure under UV light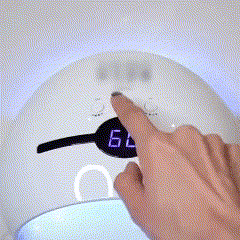 Frequently Asked Questions
Our leather replacements are 50cm*140cm (20 * 55 inches), which is suitable for most sofas.
Which toxins is your formula free of?
Nanilo Gel Polish and all other products are FREE of: Formaldehyde, Dibutyl Phthalate, Toluene, Parabens, Sulfates, Camphor, Triphenyl Phosphate, Xylene and Ethyl Tosylamide.
How can I prevent chipping and peeling?
Nail prep is essential before applying gel. Make sure your nails are free of any oils and are dry. Gently buff the surface of the nails with a nail buffer, this will help the gel adhere to the nail correctly. Another important step is to seal the edges of your nails with the color and top coat by swiping brush horizontally onto the edge of nails. This will help prevent chipping which could lead to peeling.
Is there any reviews for this product?
Is the UV light required for this product?
Yes, the UV light is required for this product. It significantly reduces the time for the gel to dry. Also, it enables more stable and long-lasting result.
When will I receive the product?
We have warehouses located all over the US. Most people will be able to receive the package within 3 business days. However, because of the pandemic sometimes there will be delay.
Nanilo™ 5-in-1 Cateye Collection Package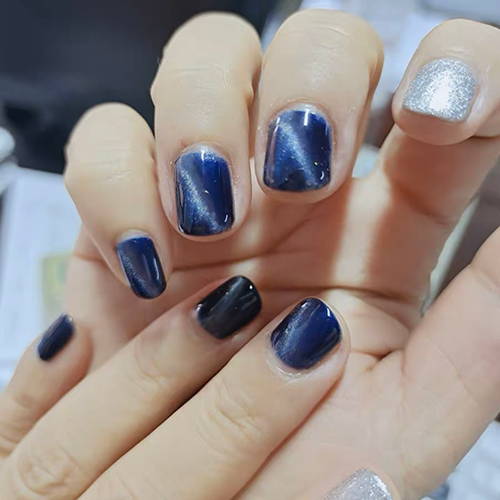 Olivia - "loving the color!"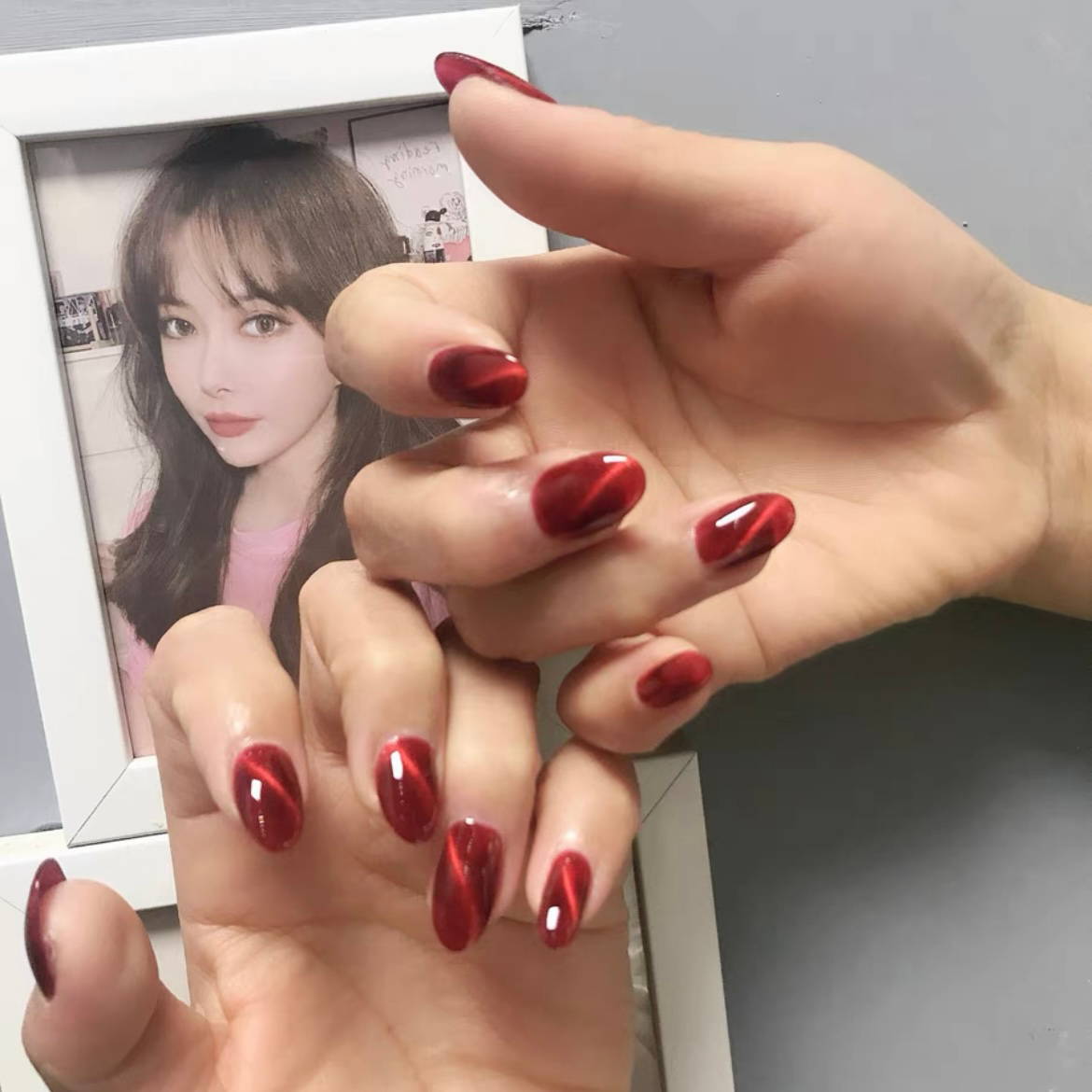 Mia - "Def recommend the red!"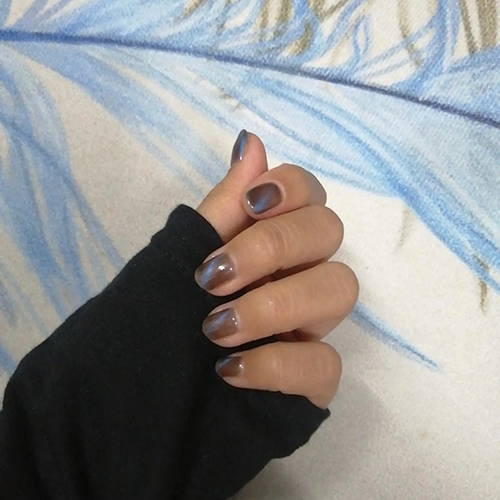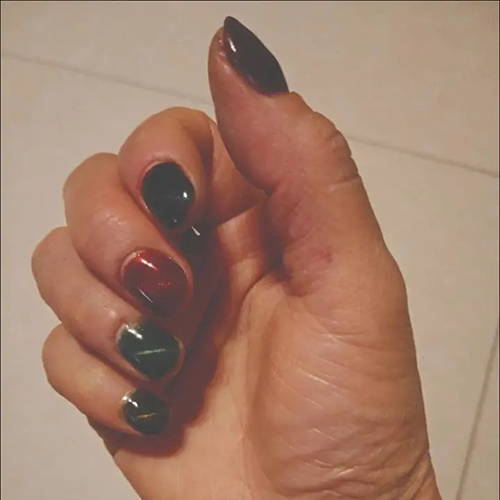 Sofia - "looks stunning!"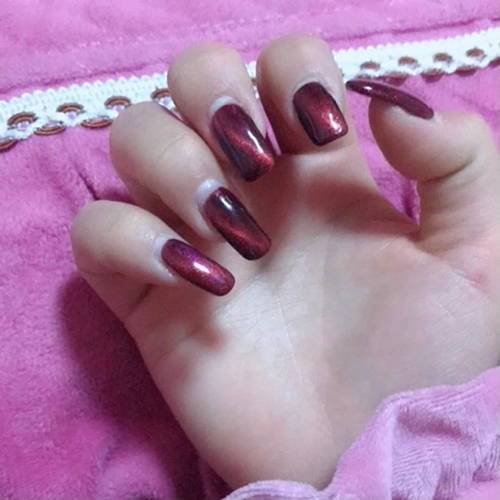 Luna - "Easy to apply. Love it"